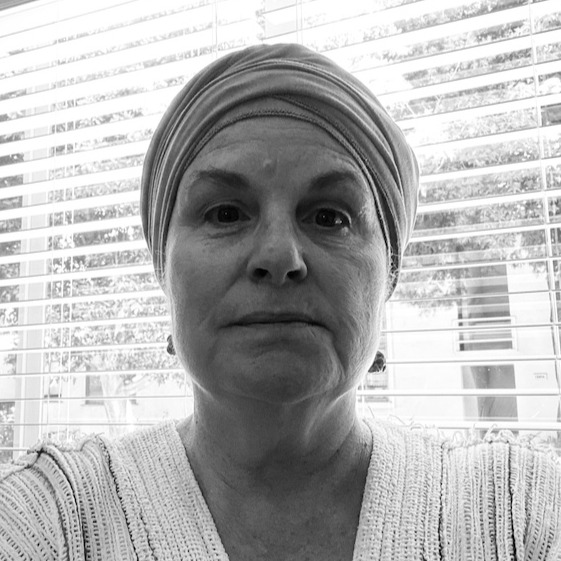 Raghubir Kintisch received her BFA Painting (Honors) at the Rhode Island School of Design in 1976 and received her MFA in Public Practice from OTIS College of Art and Design in 2017 with the award in Academic Excellence. A multidisciplinary artist whose social practice and studio work explores the intersection of spirituality and art-making, she predominantly uses painting, drawing, mixed media, sound, video, and yogic technology in her work.

Over the years Ms. Kintisch has enjoyed successful careers as textile designer, decorative and mosaic artist, as well as an exhibited artist and is well-known for her commissioned work in private homes, public and commercial spaces. She has travelled around the world to execute large scale commissioned murals and installations and has exhibited paintings, installations and drawings in New York, Los Angeles, Washington DC, and Tokyo. In 2017-2018, two paintings were included in a group exhibition at MoMA entitled Club 57: Film, Performance, and Art in the East Village, 1978–1983.

Ms. Kintisch, a Kundalini Yoga teacher and trainer, holds yoga workshops and classes in art spaces and institutions such as RISD, UCLA, CSLB, OTIS, Hauser & Wirth, and the Women's Center for Creative Work in order to help facilitate experiencing the symbiosis between yoga, meditation and art-making. She is working on several projects about this dynamic relationship: in particular The Eleven Arts of Creative Living and the ongoing Intravision Project. Her daughter Zoe Moss Strick (Kintisch-Rodriguez) graduated from LACHSA in 2006 in Visual Arts.